School of Business e-Newsletter - Second Edition
Wishing You Christmas Cheer & Blessings for a New Year!
As the fall 2022 semester draws to a close, I hope you are able to reflect upon a prosperous semester. In the School of Business, we certainly have been hard at work ensuring a phenomenal educational experience for all students.

At the beginning of this academic year, we launched 2 new emphasis offerings within our Bachelor of Arts, Business Administration degree completion program. Data tells us that Project Management and Emergency Management are in demand degrees which lead to careers and career growth potential. With these new options, students are able to further explore the world of business through these lenses.

At our upcoming commencement celebration, we will honor approximately 50 School of Business graduates. Each of these graduates completed the requirements for a Bachelor of Arts in Business Administration, a Master of Arts in Strategic and Organizational Leadership, or a Master's in Business Administration. Our ceremony will be held at Selland Arena in Fresno on Saturday, December 17th with our master's hooding ceremony held at the FPU main campus on Friday, December 16th. Commencement is one of my favorite celebrations as there is so much excitement in the air! As we prepare to celebrate with our graduates, we are simultaneously preparing to welcome new School of Business students to Fresno Pacific in January 2023. Faculty have been hard at work updating their curriculum and planning for engaging classroom activities for the new semester. In addition to their time teaching in the classroom, our faculty have been publishing and presenting on a variety of topics geared toward ensuring they remain experts in their fields. Please engage them in conversation on their research as it is sure to be a worthwhile conversation.

As the hustle and bustle of this time of year continues, please remember to pause and seek peace in the Lord. With all the activity around the holidays, final exam preparation, and travel plans, take time for prayer and reflection.

Katie Fleener Dean, School of Business
"Rejoice always, pray without ceasing, give thanks in all circumstances; for this is the will of God in Christ Jesus for you"
- 1 Thessalonians 5:16-18
UPCOMING EVENTS
Have you been following the Business Insights video series? Faculty from the School of Business share their expertise on hopes of helping you advance your career and expand your knowledge. Watch all the videos here.

The next Business Insight will be in 2023. Keep an eye out for the information on social media.
SBU GRADUATE SCHOLARSHIP
Graduating soon? Want to pursue a master's in business or organizational leadership here at FPU? Well, this scholarship opportunity is for you! Learn more here!
CAREER SERVICES
The Career Development Center at FPU provides on-campus job listings, career workshops, resume assistance, internship support and so much more! Learn more here!
ACADEMIC SUCCESS CENTER
The Academic Success Center at FPU is the tutoring center at Fresno Pacific University, and we offer tutoring for students both online and in-person across FPU's five campuses! You can make an appointment, take a workshop on MLA or APA formatting or find other resources here!
BADGES
Did you know you can add a "Badge" to your resume or online professional profile to identify mastery of a specific skill? FPU has two Microsoft "Badges"; Word and Excel.
You have the opportunity to earn undergraduate transfer credit for FPU Continuing Education units completed as part of a "Badge". Learn more here!
IN THE NEWS!
The School of Business hosted the Christian Business Summit which brought together local business leaders, faculty, staff and students to explore business issues through a Biblical worldview. Read more here!

Drs. Sharon Starcher and Michelle Bradford presented at the ACBSP Region 7 Conference. Read more here!

Dr. Suzana Dobric Veiss co-authored a book chapter on leadership, maturity and unity. Read more here!

Dr. Katie Fleener, Dr. Sharon Starcher, Dr. Michelle Bradford, the FPU Career Development Office and the FPU Advancement Office attended the Valley Made Manufacturing Summit; an annual conference for the San Joaquin Valley's $15 billion manufacturing industry. During the summit, FPU School of Business was able to make connections to expand the workforce training opportunities, upskilling opportunities, and promote FPU to students from various high schools.

Drs. Sharon Starcher and Michelle Bradford provided workforce training for health care managers in Kern County at Kern Family Health Care. Read more here!
Additional Information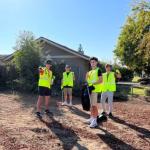 We are currently planning a School of Business Day of Service. Keep an eye out for more information in 2023!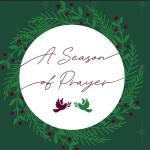 FPU Advent Devotional offers "A Season of Prayer". We hope this devotional helps you and your family prepare for the joyous coming of Jesus Christ. See new entries every day by visiting fpu.edu/advent