India Hybrid Semester Abroad
Spend a Summer semester in the land of spicy food, Gandhi, amazing colors, ancient cultures and religions. Encounter the needs and challenges of the villages and cities, and participate in projects and churches that seek to offer God's hope. Join FPU-in-India for the Summer 2018 Semester! During these 8 weeks you will:
See historic and sacred sites like the Taj Mahal and the Ganges River
Ride rickshaws and trains
Walk the narrow streets of Old Delhi
Eat Indian rice and curry in a family home
Serve alongside Indian Christian organizations in church and development initiatives
Earn a minimum of 7 credits for your major, focus series, and/or electives
Grow in your Christian walk and understanding of God's call on your life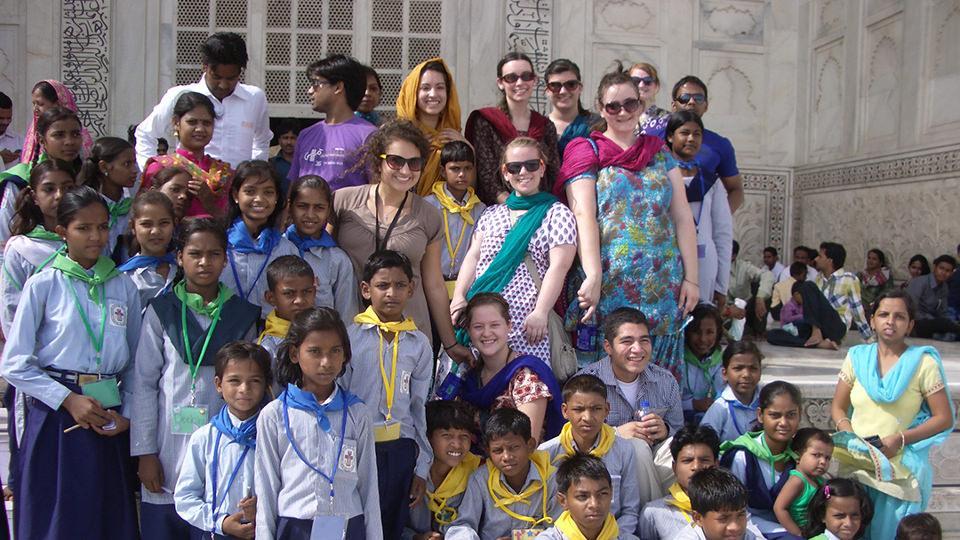 Cost**
Students will register for 7 credits in Fall 2018 (see below) which helps to cover most costs. All student aid, including institutional aid, federal government aid and California state aid, may be used towards the India trip. Students are only responsible for:
Round trip airfare to India—typically about $1500-$1600
An additional program fee of $500
Any additional costs for obtaining a passport, visa, and vaccinations ($200 - $500)
Schedule*
June 6-10: Orientation, Religions and Mission classes in Fresno (Location TBD)
June 12 - July 6 (3 ½ weeks): Travel in south and north India
July 6 – July 27 (3 weeks): Mission Practicum in Delhi
July 27-30: Debriefing in India
July 31: return flight to U.S.
Classes* (7 credits)
Indian religions (3 credits)
Contextual Mission/Ministry (3 credits)
Intercultural Studies Practicum (1 credit)
Application
Get two references, a spiritual leader/pastor and a faculty member, to fill-out and submit a reference on your behalf.
Contact
* Dates and Details may be modified
** Costs are based on registering for a minimum of 7 units in Fall 2018. Those who don't or who drop classes will be charged an additional $2000 (minimum).