Want to understand the Bible better and make it become 3-D at the same time? Then join Biblical and Religious Studies Professor Brian Schultz, who has spent more than a decade living and studying in Israel, on a discovery tour that focuses on highlighting how an understanding of the Holy Land's geography is vital for catching nuances that are assumed but often not explicit in the biblical text.
See the battleground of David and Goliath.
See OT remains of Jerusalem, such as the wall Hezekiah built.
Walk in the town of Capernaum where Jesus and Peter lived.
See an actual biblical "high place" as preserved at the site of Dan.
Stand where the Tabernacle once stood.
Hear the Sermon on the Mount as you overlook the Sea of Galilee. 
Visit the discovery site of the Dead Sea Scrolls.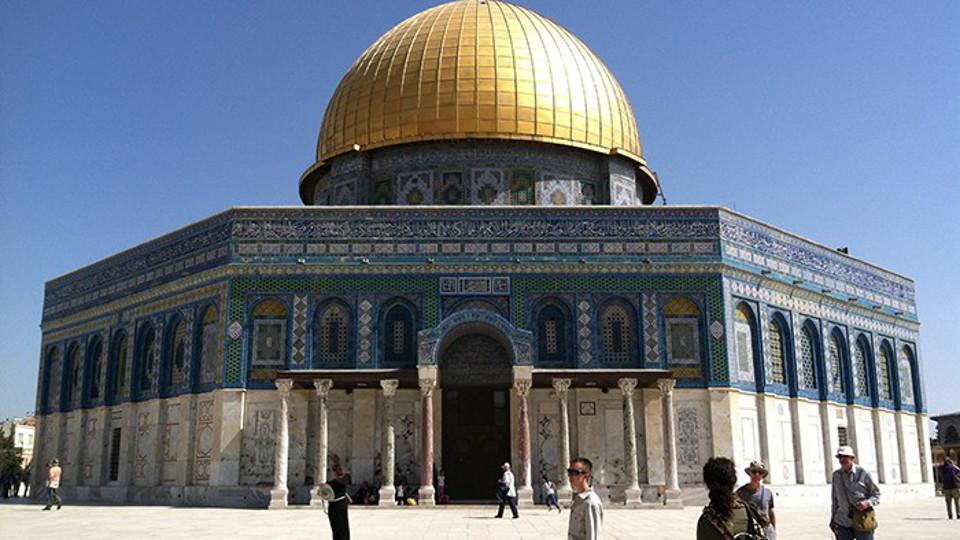 Dates
June 10–30, 2024
Cost
Approximately $3,200 after $1,000 scholarship for qualifying TUG students*, plus airfare (estimated at $1,500). This includes 4 units of credit that transfer back to FPU.
This price is all-inclusive except for transport to and from the departure airport, passport cost, and any food purchases on the trip to and from Israel.
Traditional Undergrad Student Scholarship*
Up to ten scholarships of up to $1,000 each will be awarded, primarily on a first-come-first-served basis, to students enrolled in the traditional undergraduate program on the main campus. (Degree completion, graduate and seminary students do not qualify for these scholarships.)
Jordan option
As an option, one can add a 2 1/2 day trip at the end of the program to see the highlights of Jordan, including the famous "city in the rock" of Petra. This add-on costs an extra $1,400 and entails a return date that is two days later than the regular program.
Course credit
Up to 8 undergraduate academic units may be earned and/or the trip qualifies for "Focus Series."
Graduates can earn up to 4 credits. Please see your advisor for more details and to make sure you can fit the credits into your program of study.
Registration deadline
Deadline now extended to Jan 14th, 2024. Space is limited and will be offered on a first-come, first-served basis. Your $300 registration fee (to be applied toward the balance due) will guarantee your spot.
Steps to register
While the deadline for registering is January 14, 2024 it is possible that the program may fill up prior to that. In such cases, spaces will be allotted on a first-come, first-served basis. To ensure your spot on the trip, early registration is recommended. Furthermore, scholarship for TUG students will be alloted primarily on a first-come, first-served basis.
The application is a two-fold process, one for FPU and one for the host institution in Israel. You can work on both concurrently, and do not need to finish one before the other, but you will need to complete both for the application process to be completed.
1. FPU Application Part

Download the application check-list and fill it out.  Check off each item once it is completed to keep track of when you have finished the application process.
Download the application forms for Fresno Pacific University listed below. There are four of them. Print them and then fill them out by hand.

Pay your deposit of $300 to the cashier in MacDonald Hall. The deposit is fully refundable until January 29th. Ask the cashier for a receipt to attach to this application (see the payment timeline below).
Register for the one unit ICS-300-Orientation: Israel. To avoid a late fee, this must be done before the registration deadline for the Spring semester. (See information below.)

Should you decided to join the Israel trip after the last day for add/drop without penalty, do know that your fee can be waived by submitting a petition.
Registration for the one unit ISC-300 does not count towards your maximum 18 units allowed, meaning that you can have 18 units plus ICS-300 without having to pay additional tuition fees.

Once your application is complete, please return it to Brian Schultz (TH6, Rm 204).  
Make sure you have a valid passport. (See information below). Be sure to bring either your passport or a copy of it with you when you drop off your completed application form.

2. Host Institution Part

Go to juc.edu/apply and fill out your online application. You will need to create an account so that if you do not finish in one sitting, you can come back to it at a later date to complete it.

3. Passports

If you do not have a passport, allow yourself 6-8 weeks for the application procedure. 
If you do have a passport, please be sure that it is valid for at least an additional six months after your return from Israel. Israel customs has been known to turn people away at the boarding gate or immediately upon arrival in Israel. Therefore, if your passport expires prior to six months after your anticipated return, please renew it.
Payment
Payment is due in three increments: January 15, February 1 and March 1.
Payment timeline

January 15 - $300 deposit 
February 1 - $2,000
March 1 - Balance due

If any of the above days fall on a weekend, then the money is due on the last work day before.

IMPORTANT NOTICE: In February, plane tickets for the group will be purchased for the group by FPU and your account will be billed for your ticket. Except in exceptional circumstances, these are non-refundable tickets. Once your ticket has been purchased, you will be billed for it even if you decide not to go. Though it is not required, FPU recommends purchasing additional cancelation insurance on your ticket.
Contact information
For more information, contact Brian Schultz to get your name on a list of possible participants and receive a tentative itinerary, regular updates, reminders and an application form.
In Israel, the program will be run under the hospices of Jerusalem University College. Formerly known as the Institute of Holy Land Studies, this organization has over 40 years of experience leading academic tours of the Holy Land.
¸