The work of the Trustees is to give governance oversight to the mission, values, policies, programs, and resources of the University. They are Ambassadors of Fresno Pacific University who use their talents and abilities to further the university. The governance, property, affairs and business of the Corporation (Fresno Pacific University) shall be managed by the Board of Trustees.
Board Executive
Nicolas Allen, CFP®, M.A.
Chair, Audit and Campus Life Committees
Fresno, CA
Financial Advisor
Will Dyck, M.A.
Fresno, CA
Summa Properties, CEO
Ed Eng, M.B.A.
Secretary
Fresno, CA
State Center Community College District, Vice Chancellor Finance and Administration (Retired)
Royce Fast
Vice Chair/Treasurer, Chair/Budget, Finance, and Facilities Committee.
Bakersfield, CA
R & G Farms, Partner
Xavier Piña, Ed. D.
Chair, Academic Committee
Hanford, CA
Armona Union Elementary School District, Superintendent
Larry Powell, M.A.
Chair, Advancement Committee
Fresno, CA
Peoples Church, Pastor for Community Connections
Jordan Ringhofer, M.A.
Kingsburg, CA
Pacific District Conference, District Minister
Ronald Smith, Ed.D.
Chair, Seminary Committee
Fresno, CA
Sterling & Smith Funeral Directors, Inc, President
Aaron Wiens, O.D.
Chair, Board Development and Enrollment Committees
Fresno, CA
Fogg, Maxwell, Lanier, Remington Eyecare, Doctor
Joshua Wilson, J.D., M.A.
Board Chair
Shafter, CA
Darling & Wilson, Attorney
Board Members
Steven Dick
Fresno, CA
Inspiration Cruises & Tours Inc, President and CEO
Teshome Dubale
San Jose, CA
Church Elder, Ethiopian Christian Fellowship Church  
Jason Ekk, J.D.
Visalia, CA
Darling & Wilson, Attorney
Dennis Fast
Kingsburg, CA
Care Pastor, Hope Kingsburg Church
Mark Fowler, M.A.
Fresno, CA
Principal, Minarets High School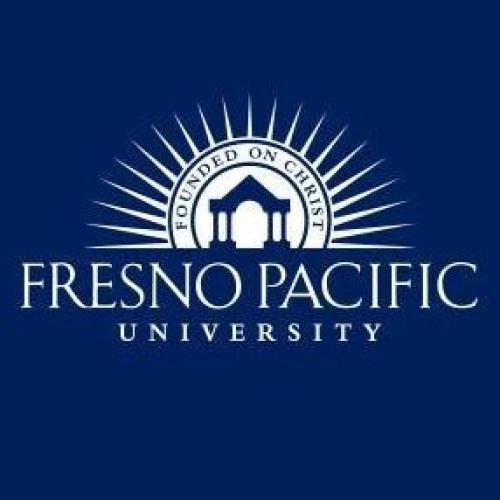 Arthur Klassen
Reedley, CA
Klassen & Associates Insurance Services, Owner
Linda Montemayor, M.A.
Visalia, CA
Rocky Hill Elementary School, Principal
Nichole Mosqueda
Clovis, CA
Camarena Health, Chief Administrative Officer
James Parks, J.D.
Fresno, CA
West Fresno Christian Center, Pastor
Kelsey Penner-Mattox, PsyD
Madera, CA
California Department of Corrections and Rehabilitation - Avenal State Prison, Psychologist
Garry Prieb, M.Div.
Fresno, CA
Retired FPU Staff
Don Warkentine, CPA
Fresno, CA
Daniel, Towle & Warkentine, CPAs, Owner
Emeritus Trustees
Cary Nikkel
Bakersfield, CA
Vaquero Energy Inc., Chief Financial Officer
Recording Secretary
FPU Representatives to the Board
Board Committees
Board Executive

Joshua Wilson, Board Chair
Royce Fast, Vice Chair/Treasurer, Chair/Budget, Finance, and Facilities Committee
Ed Eng, Secretary
Will Dyck, Board Development Committee
Xavier Pina, Chair/Academic Committee
Aaron Wiens, Chair, Board Development and Enrollment Committees
Nicolas Allen, Chair, Audit and Campus Life Committees
Ronald Smith, Chair/Seminary Committee
Jordan Ringhofer, PDC Minister
Larry Powell, Chair, Advancement Committee

Primary Staff Support

President
VP for Finance and Business Affairs

Board Development Committee

Will Dyck
Larry Powell
Jordan Ringhofer, District Minister
Aaron Wiens, Chair
Joshua Wilson

Primary Staff Support

Academic Committee

Xavier Piña, Chair
Faculty Senate Chair
Linda Montemayor
James Parks

Primary Staff Support

Advancement Committee

Larry Powell, Chair
Steven Dick
Sonya Morgan (Foundation)
Nichole Mosqueda
Faculty (Vacant)

Primary Staff Support

VP for Advancement and Executive Director of the FPU Foundation

Audit Committee

Nicolas Allen, Chair
Sam Babcock
Robert Herrick (Foundation board)
Don Warkentine

Primary Staff Support

VP for Finance and Business Affairs

Budget, Finance, and Facilities Committee

Royce Fast, Chair
Ed Eng
Staff Caucus President
Sharon Starcher, Faculty Rep.
Don Warkentine

Primary Staff Support

VP for Finance and Business Affairs

Enrollment Committee

Aaron Wiens, Chair
Faculty (Vacant)
Mark Fowler
Kelsey Penner-Mattox

Primary Staff Support

VP for Enrollment Management

Campus Life Committee

Nicolas Allen, Chair
Marshall Johnston, Faculty
Jason Ekk
Student Body President

Primary Staff Support

Seminary Committee

Ronald Smith, Chair
Arthur L. "Bud" Klassen
Garry Prieb
Jordan Ringhofer, PDC Minister

Primary Staff Support

Vice President and Dean of the Seminary